PGSMA 2018 Calendar

​

PGSMA Summer Meeting
​
A Polish Odyssey
by Sara Campbell
Thursday, June 7, 2018, 6:30 pm
Chicopee Public Library
449 Front Street
Chicopee, MA 01013

The Connecticut River Valley was home to many immigrants who came to work in the mills and find a new life.The story of the Rzewski family is unique in the travails that were required to reunite this Polish family in their new home. We will present a talk, highlighting documents including census, ship manifests, letters, passports and newspaper articles to show how history interrupted their migration to our area. Many times patriarchs came first to earn enough to bring their families here. In this case Stanislaus was conscripted into the Russian army on his return trip, and children were left on their own in war-torn Europe.The efforts by his wife to find him, injured and deep in Russian territory, and to reunite with her children took 13 years. Luckily, documents were preserved by a descendant and more have been recently extracted from public records. Simple lives impacted by history.

The stories of our immigrant past remind us of the struggles and successes of our ancestors, and the differences and similarities among many ethnic groups. Chicopee's Polish immigrants played a significant role in life in the region at the turn of the twentieth century. This project details a World War I timeline, in this, the 100th anniversary of the U.S. entry into that war. The relationships between nations are often forgotten when we are focused only on our own participation. By telling the story of one family, the people who lived the history become more real to us. When I first heard the story, it seemed like the script for an action movie. The documentary trail bears out the tales told to grandchildren.

Sara Campbell has been researching her own family history and others for over 25 years. She teaches adult ed. courses in genealogy at Fitchburg State, HCC and GCC. She is a member of the Erving Historical Commission, Mass. Society of Genealogists, Cape Cod Gen. Society, Central Mass. Gen. Society, and Polish Gen. Society of Mass. She edits the monthly newsletter of MSOG and was a third place prize recipient in their recent writing competition. She served as "historian in residence" at Erving Elementary School last year. She has presented talks on many historic topics for libraries throughout the region, as well as being a presenter at the New England Regional Gen. Conference in Springfield in April 2017.

​Free - bring a friend!

Joint Meeting with the Central Massachusetts Genealogical Society
​
An Afternoon of Genealogy in Gardner
Saturday, August 11, 2018, 1:00 pm
Hope Masonic Lodge
42 Central Street
Gardner, MA 01440

Enjoy two great talks followed by informational tables, experts, and refreshments! Free - bring a friend!

Bolesław and Tekla's Excellent Adventure
by Barbara Proko

Farm wagons, trains, ferries, and steamships all played a part in transporting emigrants from the Russian Empire to America. With several European ports and transatlantic steamship lines competing for their business, how did Polish and Lithuanian emigrants make their choices? When Massachusetts was their destination, why did some arrive in New York and others in Boston? Not all ports and ships were created equal. Analyzing data drawn from more than 50 immigrant journeys within her own family, the speaker will offer insight into factors influencing their choices—factors that impacted millions of Europeans who sailed to the United States in the early 20th century.

About the speaker
Barbara Proko is the coauthor of The Polish Community of Worcester and Worcester County's Polish Community and the founder of the LidaRoots Facebook group. A longtime journalist, she began tracing her ancestry in 1996 and documented some of that research in her blog, Basia's Polish Family: From Wilno to Worcester. Barbara offers presentations for various genealogical and local history organizations, libraries, and adult education programs, and occasionally contributes articles to their publications. She emigrated from Massachusetts to Maine in early adulthood.

Silent Presence - The French in New England
by Jeanne Douillard
Jeanne Douillard of Greenfield will present "Silent Presence – the French in New England." Jeanne explores French immigrants who inhabited two different areas of La Nouvelle France: Canada and Acadie. Although they grew up under the same political conditions in the land of their birth and left France 100 years before the revolution, their lives developed in two vastly different directions once they came to the Americas. We will find out how and why, as well as the hardships the French faced when they became British citizens in Canada, and then ventured south to settle in New England.

About the speaker
For over 25 years Jeanne Douillard has probed the history of the French in New England. She began by researching her own family genealogy and discovered she had Québecois, Acadiens, Algonquin and English roots. A native of Springfield, Massachusetts, Jeanne has lived in New Hampshire, Colorado and North Carolina. Over the years, she has worked as a teacher, medical technologist, manager, financial analyst, potter, business owner and manager, and now published author. She currently lives in Greenfield, MA. Jeanne is one of the major contributors to the book Building a Better Life - The French-Canadians in Western Massachusetts published by the Republican newspaper in Springfield, MA. And finally, Jeanne has published her own book under the auspices of Swamp Press of Northfield, MA. In her book, I Remember… Je Me Souviens…, she presents in greater detail the story of the French in the Americas. She also shares the story of her travels to France in 2014 and 2015 when she and her husband, Armand Proulx, went off in search of their ancestral villages. The final piece covers the story of the Deerfield raid by the French and the Natives in 1704 in Deerfield, MA.

Free - bring a friend!
​


PGSMA Fall Meeting

The ABCs of DNA: First Steps in Understanding and Using Your DNA Test Result
by Julie Roberts Szczepankiewicz
Thursday, October 25, 2018, 6:30 pm
Chicopee Public Library
449 Front Street
Chicopee, MA 01013

DNA testing has become increasingly popular among genealogists, yet many people don't really understand what to do with their test results or how to use them to verify and extend their family trees. After a brief overview of the different kinds of DNA tests available (autosomal, mitochondrial, y-DNA) and their applications in research, Julie will focus on autosomal DNA testing. She'll explain what to do with your results after they arrive, suggest resources for evaluating and analyzing your DNA matches, discuss third-party sites for uploading your raw DNA data, and offer some do's and don't's for collaborating with DNA cousins.

About the Speaker
Julie Roberts Szczepankiewicz is a professional genealogist, writer, and speaker with 20 years of experience in researching her family's origins in Poland, Germany, the U.S. and Canada. She volunteers as an administrator and regular contributor to the Facebook groups, "Polish Genealogy," and "Genealogy Translations." She is the author of several articles which have been published in the PGSA journal Rodziny, and she is also the author of a genealogy blog, "From Shepherds and Shoemakers." Ms. Szczepankiewicz currently resides in Hopkinton, Massachusetts, with her husband and children.

​Free - bring a friend!




​


---

​PAST EVENTS
Joint program with the Jewish Genealogical Society of Greater Boston

Historic Polish Directories and Other Sources Searchable at GenealogyIndexer.org
by Logan Kleinwaks
March 25, 2018, 2:00 pm - 4:30 pm
Framingham Public Library
49 Lexington Street
Framingham, MA 01702

Genealogy Indexer.org is a free website for searching over one million pages of historic European directories, secondary school reports, military documents, and more. This talk will provide an overview of the 1500-plus sources for Poland and how to search them. Containing many millions of personal names — often with towns, street addresses, and occupations, and sometimes with vital dates or patronymics — most of this data is not searchable elsewhere.

Logan Kleinwaks is the founder and director of Genealogy Indexer.org, which was one of Family Tree Magazine's 101 Best Websites for 2015 and 2016. He is the coordinator of JewishGen.org's Danzig/Gdańsk SIG, served on the Board of GesherGalicia.org, and enjoys creating online genealogy research tools. He has a research background in physics.

​

From Wójtowa to Chicopee: The Story of Polish Immigrant Millworkers
Wednesday, January 3, 2018 at 6 pm
Chicopee Public Library
449 Front Street, Chicopee

This presentation is a collaboration funded by the Western Massachusetts Genealogical Society and the Polish Genealogical Society of Massachusetts Noted researcher and lecturer David Ouimette will conduct a closed-circuit presentation on a topic of great local interest. Attendees will be able to pose questions at the conclusion of Mr. Ouimette's remarks.

David Ouimette, CG, CGL, manages Content Strategy at FamilySearch, where he prioritizes the acquisition and online publication of records worldwide for family history research. His team prioritizes camera placement and targets records in national, regional, and local archives around the global. He has conducted research in hundreds of archives across dozens of countries in North and South America, Europe, Africa, and Asia. He also guides record selection for collaborative projects with Ancestry.com, Findmypast, and MyHeritage. Previously, Ouimette was a product manager at Ancestry.com, where he was responsible for family trees, United States records, and the search experience. He regularly lectures at national genealogical conferences and institutes. He holds B.S. and M.S. degrees in Mathematics from Brigham Young University, has contributed articles to many magazines and journals, and authored Finding Your Irish Ancestors: A Beginner's Guide.

Crossing the Ocean: Researching Family History in the Polish Archives
By Prof. Jonathan Shea
Saturday, October 28, 2017, 1 p.m.
Chicopee Public Library

This presentation will examine the record keeping practices in all three partitions and show frequently encountered formats of sample vital records of birth, death and marriage. Additional record types will also be discussed such as parish censuses, military draft lists, inventories, cemetery research, and others. Polish websites which contain indexes and digitized records will also be presented. The location of archival materials and access policies to archival collections will be discussed as well.

About the Speaker - please see biography from May 2017 event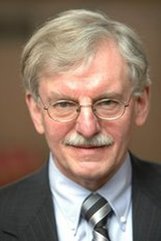 The History of Polish Heraldry
By Marek Lesniewski-Laas, J.D., Honorary Consul for the Republic of Poland
Thursday, June 29, 2017, 6:30 p.m.
Chicopee Public Library

Our speaker for our summer meeting will be Mr. Marek Lesniewski-Laas, the Honorary Consul for the Republic of Poland. The title of his talk is The History of Polish Heraldry. Our speaker will cover the concept of heraldry in Poland, noble and state heraldry, heraldry among Polish Jewry, the structure of the Polish nobles, how the nobility differed from other European countries and other features. The talk is illustrated with many colorful heraldic examples that were significant in the history in Poland. One might see the crest that Babcia spoke of! This is a very interesting and popular talk enjoyed.

Attorney Lesniewski-Laas has an AB from Bowdoin College and a JD from Boston University School of Law and is admitted to the practice of law before US Supreme Court, US First Circuit Court of Appeals, the US District Courts of Mass and CT, and the Supreme Judicial Courts of Mass and NY. He visits western Mass often. ​

"Now I've Found It, What Does It Say?" - Foreign Languages and Genealogical Research
by Jonathan Shea
Sunday, May 21, 2017, 2:00 p.m.
Framingham Public Library
49 Lexington Street, Framingham, MA 01702

This lecture will examine the various phonetic and grammatical features of record keeping languages used in nineteenth century partitioned Poland. Special attention will be given to features of the Slavic languages which confuse the English speaker. Various frequently encountered document formats, such as birth, marriage and death records will be viewed in Latin, Polish and Russian. A sample document will be examined in depth and translated. In addition, phonetic features of Polish and English will be reviewed so that participants will gain a greater understanding of why and how surnames have been misspelled in the US.
​
Jonathan D. Shea has two decades of experience teaching languages at the college level and served on the faculty of Central Connecticut State University, Tunxis Community College and Trinity College before joining the faculty of Housatonic Community College. His academic preparation in the field of languages and linguistics has been enriched by living experience in Europe and study at the Universidad de Madrid in Spain, St Petersburg State University in Russia and the Uniwersytet Jagiellonski in Poland.

Prof. Shea is a trained archivist and professional genealogist with specialization in Eastern Europe and Ireland and frequently lectures and presents workshops nationwide on the topics of document translation and other linguistic issues, immigration history, and European archival resources. He is the founding President of the Polish Genealogical Society of Connecticut and the Northeast, Inc. He serves as its translator and editor of its journal, Pathways and Passages.



---
2017 Spring Meeting
Organizing Your Genealogy
By Hillary Schau, Professional Genealogist
Thursday, March 23, 2017, 6:30 p.m.
Chicopee Public Library

Whether you work solely with paper to manage your genealogy findings, (storing it all in folders, binders or even piles), or whether you love your computer and strive to digitize everything you discover, (using your computer, websites, and genealogy programs), all of us sometimes struggle to locate that one piece of information that we know is there somewhere or we start seeing double as we encounter documents in our collection that are also somewhere else in our files.

In her presentation, Hillary Schau will be providing tips and tricks for both paper and digital genealogists to help better control the vast collection of material that they have been gathering on their family history. She will address both approaches for paper organizing (using files and folders) and for electronic organizing, helping those to settle on a management strategy that makes sense, and is easy to use, and is more efficient in the long run.

About the Speaker
Hillary Schau is professional genealogist from western Mass who has been helping people with their research and individual brick walls for many years. She presents classes on Organizing Genealogy and on RootsMagic (a computer program to manage genealogical information) that generate waiting lists for her next class. She is a 2015 graduate of the Boston University "Genealogical Research Certificate Program" and has been volunteering at the nearby Family Search Affiliate Library (Chicopee Library) for the past few years. She is a member of the Association of Professional Genealogists and the Western Massachusetts Genealogical Society. Although she is now a full-time genealogist, she comes from careers in engineering, education, and computer databases. These give her a uniquely analytical approach to problem solving and patient style for instruction, benefiting the researcher who often needs to look at things from a new perspective.




Fall 2016 -Genealogy for Beginners Class - Four Part Class

A series of four (4) 90-120 minute classes on how to research your ancestors will be held this fall at the Polish Center for Discovery and Learning in Chicopee. Admission is free, but registration is necessary. Classes will be on Thursdays Oct 27, Nov 3, 10, and 17 at 10 a.m. and 1:00 p.m. These classes are for the PGSMA and Polish Center members but open to the public.

Alan Doyle Horbal will present an introduction to genealogy along with helpful hints for conducting your research. You will learn how to use the US Census from 1850-1940 and how to find your family entering at Ellis Island and to find relatives coming from Europe and making their way in the United States. Alan will also demonstrate international research for Poland, Galicia, Canada, and England. He will also distribute helpful handouts. Bring a notebook and a pen and start your family tree journey!

Requirements

: You must be computer literate and have an email address.

​

About the InstructorAlan Doyle Horbal has spent over 25 years researching his Ukrainian family that originated in Bartne and doing research at the Polish State Archive in Przemysł. He was a volunteer archivist at the NARA Pittsfield facility until it closed and also volunteered at the Pittsfield Athenaeum. Alan has taught genealogy classes at Williams College and throughout Massachusetts. Alan first spoke to the PGSMA in October 2003. He organized the Computer Genealogy Lab at Chicopee Public Library and is the founder and editor of the Western Massachusetts Genealogy Newsletter.

These classes are co-sponsored by the

Polish Center for Discovery and Learning

and the

Polish Genealogical Society of Massachusetts.Fall 2016 Meeting - CSI Meets Roots: Meet a Forensic Genealogist!Thursday, October 20, 2016, 2 p.m. and 6:30 p.m. Chicopee Public Library

​Forensic scientists and genealogists share the same goal – to find out who was who, and who did what and when. In explaining how to analyze photographs, to mine databases, and to use DNA analysis to reveal family history, Dr. Fitzpatrick will focus on how forensic genealogy can and has been used to solve mysteries from our family's past.

Forensic Genealogy:" The Database Detective" and "Not Just the Facts, Ma'am, Give me the Big Picture!"

Birth, marriage, and death indexes are three kinds of data familiar to even casual genealogists. But have you ever considered using Amazon or eBay to solve a genealogical mystery? And once you have found the facts you are searching for, how do you "connect the dots" to create a much more meaningful picture of your ancestors' lives? Forensic Genealogy has used database mining to solve some of the most compelling mysteries of modern genealogy. It offers much insight on how to use data that genealogists often take for granted. Forensic genealogy will not only show you where to look for information, but more importantly how to look at it.

The Secrets of Abraham Lincoln's DNA

It has been suspected that Abraham Lincoln may have suffered from a variety of genetic disorders including a rare cancer called MEN2B. However it is only recently that DNA testing has become available that could confirm these suspicions that until now have been based solely on Lincoln's physical appearance and historical reports about the condition of his health. The Abraham Lincoln DNA project is one of the first in the area of Bio-Historical research—the study of how the genetics of historical figures may have influenced the course of world history. This talk will discuss the fascinating secrets that we have so far unlocked about Abraham Lincoln's DNA.

Colleen Fitzpatrick

, PhD, is an internationally recognised forensic genealogist, the founder of Identifinders International. She has been involved in high profile forensic cases, including the identification of the Unknown Child on the Titanic and the Amelia Earhart project; she is now the Forensic Genealogist on the Abraham Lincoln DNA Project. Colleen has also been a key member of team that have exposed three international Holocaust literary frauds. Colleen's collaborations include the Armed Forces DNA Identification Laboratory, the US Army Casualty and Mortuary Affairs Office, the Simon Wiesenthal Center in Jerusalem, the University of Arizona, Harvard Medical School and other noted professional organizations. She is a Fellow of the Society of Photoinstrumentation Engineers (SPIE), an Associate Member of the American Academy of Forensic Science (AAFS), and an Adjunct Professor at Boston University.
Summer 2016 Meeting - Worcester 'Powiat': Polonia in Central Massachusetts
Sunday, June 26, 2016, 2 pm to approx. 4:30 pm
Our Lady of Czestochowa Parish Hall
Worcester, MA

Today more than 50,000 people in Worcester County self-identify as Polish Americans, the majority descending from immigrants who settled in Central Massachusetts a century or more ago. These ethnic Poles came not from a sovereign nation called Poland but from the German, Austrian, and Russian empires. Overlooking their disparate places of origin, they bonded to create a vibrant web of relationships in their new shared county—Worcester powiat, as it might be called in Polish.

In Clinton, Dudley, Gardner, Southbridge, Webster, West Warren, and Worcester, they organized Polish parishes. In other towns with significant Polish populations, such as Fitchburg, Gilbertville, South Grafton, and Uxbridge, they founded Polish homes and Pilsudski clubs. And they traveled countywide to support and celebrate their shared ethnic heritage at a broad range of religious, social, athletic, and cultural activities.

What do we know today of their lives a century ago? How can we trace our own Polish families back from Central Massachusetts to Europe? This program will consider the chain migration that brought the immigrants from their places of origin through European and American ports to their ultimate settlement in Massachusetts, focusing on the myriad organizations and events that unified them here. Finally, it will identify a variety of helpful resources for documenting these Polish lives in Worcester County.

The granddaughter of Polish immigrants, Barbara Proko grew up in Worcester and graduated from St. Mary's High School (New England's only co-ed Polish secondary school). Over the past two decades, she has traced her ancestral Polish lines back to the 1700s, largely through microfilmed Latin, Polish, and Russian records of Roman Catholic parishes in the Lida region. Some of her family history research appears online in her blog, Basia's Polish Family: From Wilno to Worcester <www.wilnoworcester.blogspot.com>.

A graduate of the University of Massachusetts, Amherst, Barbara has enjoyed a long career in journalism, reporting and editing at Maine newspapers; in public relations for nonprofit organizations; in e-book publishing; and in academic magazine editing.

She served as the project manager and lead coauthor of three Arcadia Publishing books: The Polish Community of Worcester (2003), The Polish Community of New Britain (2005), and Worcester County's Polish Community (2007). She has appeared as a speaker and workshop presenter at a variety of genealogical society, library, community, and historical association events.

Joint Meeting of PGSMA and Jewish Genealogical Society of Greater Boston - Books of Residents & Other Valuable Polish Records
Sunday, May 1, 2016, 2 pm – 4 pm
Goodnow Library
Sudbury, MA

There are many valuable genealogical resources in Poland beyond vital records, some of which are now available online. The most informative are Books of Residents (Księgi Ludności). These are 19th–20th century municipal registration books that have survived for many towns. They contain detailed information about all the inhabitants in each household who had their legal residence in that community. Other useful documents include business directories, passport and I.D. applications, notary records, deportation to Siberia records, professional and military records. Fay and Julian Bussgang will show examples of data from these sources and explain how to access them. This talk will focus on documents that are not connected to any particular religious group but apply to all who have roots in Poland.

Fay Bussgang has authored over 20 articles on genealogy, as well as the chapter "Russian Poland" in the Avotaynu Guide to Jewish Genealogy. Fay and her husband, Julian, have done extensive genealogical research during 14 trips to Poland. Fay served as co-president of the Jewish Genealogical Society of Greater Boston in 1998–2000.

Julian Bussgang, born in Lwów, Poland, fled with his family in September 1939 to Romania and then to Palestine. There he joined the Polish 2nd Corps (Anders Army) and fought in the Italian campaign. After the fall of communism, he served in Warsaw and Krakow as a volunteer with the International Executive Service Corps. In 2011, he received the Knight's Cross of the Order of Merit of the Republic of Poland for his activities promoting Polish-Jewish dialogue.

Spring 2016 Meeting - The Mills of Greater Chicopee and the Polish Immigrant Experience
Thursday, March 24, 2016, 6:30 PM
Chicopee Public Library

Stephen Jendrysik, retired History teacher and lifelong local historian of Chicopee,will share his knowledge of the mills and manufacturing plants of Chicopee including the Polish immigrants who worked there during the first half of the 20th century. Some of the mills that will be noted are: Lyman Company (rags), Dwight Mills (sheeting), Chicopee Mfg. (gauze & bandages), Fisk (tires), Moore Drop Forge (wrenches) and others. Question and answer period to follow. The public is welcome to attend at no charge. Bring a friend too! Directions are available on the library website.


​Spend a Day of Genealogy with Steve Morse
Sponsored by the Chicopee Cultural Council and the Polish Center of Discovery & Learning
Saturday, October 10, 2015
Our Lady of the Elms College - Mary Dooley Campus Center
Chicopee, Massachusetts


The PGSMA in collaboration with the Polish Center of Discovery & Learning and the Chicopee Cultural Council is pleased to announce that a renowned genealogist and computer professional is coming to Chicopee to present a full day of talks. Stephen Morse, PhD is the creator of the One-Step Website for which he has received both the Lifetime Achievement Award and the Outstanding Contribution Award from the International Association of Jewish Genealogical Societies, Award of Merit from the National Genealogical Society, first-ever Excellence Award from the Association of Professional Genealogists, and two awards that he cannot pronounce from Polish genealogical societies. In his other life Morse is a computer professional with a doctorate degree in electrical engineering. He has held various research, development, and teaching positions, authored numerous technical papers, written four textbooks, and holds four patents. He is best known as the architect of the Intel 8086 (the granddaddy of today's Pentium processor), which sparked the PC revolution 30 years ago.

Planting and Growing Your Polish Family Tree: A PGSMA Outreach in Lowell

Sponsored by the Lowell Polish Cultural Committee

Sunday, September 20, 2015, 1pm to 4pm
Dom Polski / Polish National Home LowellLowell, MA

Are you interested in learning more about Polish Genealogy and getting started or restarted on a family tree? The Lowell Polish Cultural Committee and the Polish Genealogical Society of Massachusetts are pleased to present an afternoon of Eastern European research assistance and education especially for those in Eastern Massachusetts.

Two Great Speakers and Topics"Beginning Your Genealogy"

by Alan Doyle Horbal

"Overlooked Municipal Records"

by Sara Campbell

Other Great Offerings

Free translation of short Polish documents
PGSMA volunteers able to assist with your basic research questions
"Finding Your Ancestral Village" map
Photo scanning project
A chance to meet and greet others with roots in eastern Massachusetts interested in genealogy

A Well-Worn Path: Migration from Dobrzechów and Kożuchów to Massachusetts, 1898-1924

by Patricia Bury Yocum

Thursday, June 18, 2015, 6:30 PM
Chicopee Public Library449 Front Street, Chicopee, MA

Dobrzechów and Kożuchów are neighboring villages in modern-day Podkarpackie Province, Poland. According to Ellis Island records more than 250 immigrants from the two villages entered the U.S. between 1898 and 1924. Most of these immigrants went to New England with more than 40% going to places in Western Massachusetts such as Chicopee, Thorndike, Holyoke, Ware and Adams. Patricia Yocum, our June speaker, will discuss who these immigrants were and what they might tell us about Polish immigration from Galicia.

Beginning in 1898 U.S. law required that the immigrant's last place of residence be recorded on the ship's manifest. Using the village names, Dobrzechów and Kożuchów, and Stephen Morse's search engine,

Searching the New York (Ellis Island gold) Database in One Step

, Patricia queried the Ellis Island database for immigrants. For each one found she entered pertinent data into an Excel spreadsheet. Data collected included the immigrant's name, age, gender, marital status, literacy status, destination, arrival date and traveling companions. Where available, birthplace, name of a contact person in the home village, name and address of the person the immigrant was joining in the U.S., and any previous stay in the U.S. were also noted. Patricia then sorted the data by type to reveal patterns among the immigrants and a broader picture of migration from a micro region. The results of her studies appear in two papers, "Leaving Dobrzechów: Immigration From a Galician Village" (2013) and "Leaving Kożuchów, a Village in Dobrzechów Parish, Galicia" (2015), both published in

Polish American Studies.

Although some immigrants returned to their home villages, many remained in Massachusetts where their descendants may still reside. Perhaps you are one of them! Join us as we discuss a special group of immigrants and the villages from which they came.

About the speaker:

A native of Utica, N.Y., Patricia earned a B.A. in English literature from Harpur College, SUNY Binghamton, an M.A. in English Literature and an A.M.L.S. both from the University of Michigan where she subsequently served as a science librarian. Her interest in family history dates from her childhood and was fostered by stories of her grandparents' immigration from Galicia. Beyond the basic facts Patricia wanted to know why and how they immigrated and how their experiences related to those of other immigrants from the region. For the past several years she has been able to delve more deeply into these questions and into Polish immigration history in general. Among the results of her research are the files of immigrants from Dobrzechów and Kożuchów. She continues to find additional immigrants to add to each file and has begun to move backward in time, searching for villagers who arrived before 1898. She warmly welcomes such contributions!

Patricia has been an active genealogist for over 15 years and has given talks in Michigan and Florida on researching Polish genealogy and immigration history. She is a member of the Polish Genealogical Society of America, the Polish Genealogical Society of Michigan, and the Polish Genealogical Society of Connecticut and the Northeast. Now a librarian emerita, she resides with her husband Charles in Ann Arbor Michigan. She can be reached at

pyocum@umich.edu

.

A float sponsored by Polish National Alliance Lodge 758 travels along Main Street during Worcester's 1948 centennial parade. A national fraternal benefit society, the PNA offered wide-ranging programs. By 1964, it had 2,500 members in Worcester County, with lodges in Blackstone, Dudley, East Douglas, Farnumsville, Gardner, Southbridge, Webster, and Worcester.

Returning servicemen founded the Polish American Veterans organization after World War II. Here, Massachusetts Governor Foster Furcolo (seated) presents the Southbridge PAV post with its charter in 1958 while representatives from other posts look on. Standing from left to right are Charles Samborski, Worcester; Paul Benoit; Thaddeus Kosakowski, Southbridge; PAV State Department Commander Edward Lepkowski, Gardner; Walter Rojcewicz, Worcester; Stanley Ciukaj, Southbridge; Michael Favulli; Frank Salek, Southbridge; Stanislaus Wondolowski, Worcester; and Post Commander Telesphore Libuda, Alexander Kowaleski, Henry Remian, Edward Seremet, Ferdinand Szczypien, and Louis Seremet, all of Southbridge.

"Chicopee Manufacturing Company," Chicopee Archives Online, accessed January 7, 2016, http://www.chicopeepubliclibrary.org/archives/items/show/3839