What's New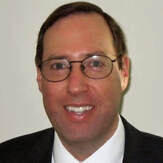 Members Only Double Header Event
​
"FamilySearch Progress in Poland, Ukraine, Belarus, and Lithuania" and "Adventures in Genealogy"
by David Ouimette, CG, CGL
Saturday, June 12, 2021, 12 P.M. and 1:30 P.M.Link to register for June 12 event (deadline June 11): https://us02web.zoom.us/.../reg.../WN_7ATXEZzPTn2JGyZowJaIWQ

Link to become a member or renew membership in the PGSMA and receive a link to register: http://pgsma.org/join-us.html
For many years, FamilySearch has been an important resource for genealogical research into the lives of Polish ancestors, offering millions of scans of church and civil vital records for parishes and registry offices in all three partitions of Poland. In recent years, however, their collections have been increasing rapidly in both breadth and depth, including such diverse sources as notarial records, school records, conscription lists, revision lists, population registers, etc. for a growing number of locations throughout Eastern Europe.
In his first lecture at 12 pm, "FamilySearch Progress in Poland, Ukraine, Belarus, and Lithuania," David will offer an overview of FamilySearch's efforts in microfilming and digital capture. He will explain the privacy restrictions that curtail the publication of certain collections of records, and he will provide some insight into the types of records targeted by FamilySearch for acquisition, indexing, and online publication. David's second lecture at 1:30 pm, "Adventures in Genealogy," provides an inspiring overview of genealogy around the world. The presentation consists of stories, photos, and videos from his travels in twenty of the sixty countries he's visited for FamilySearch, illustrating the tremendous variety of traditions and records involving family history, culture by culture. Following the 12 pm lecture, there will be time for questions, followed by a short break. The second lecture will begin at 1:30 pm and end at 3 pm.
​David Ouimette manages the Content Strategy team at FamilySearch in Salt Lake City, prioritizing the acquisition and online publication of historical records worldwide for family history research. David has researched in hundreds of archives in over sixty countries spanning all continents. A Trustee for the Board for Certification of Genealogists and a former board member of the National Genealogical Society, he recently presented "Tracing Polish Ancestors in the Austro-Hungarian Empire" at RootsTech 2021.
---
---
Our Mission

Welcome to our website! The Polish Genealogical Society of Massachusetts was founded to:

promote interest in preparing a family tree
unite people interested in Polish research
assist in research efforts
sponsor educational programs and publications
preserve historical material which could aid research

We welcome your comments and questions and invite you to join us at our next meeting or event.

For more information, please go to

About PGSMA

or call 413-586-1522. Information about membership may be found in this

brochure

. We look forward to hearing from you.
---
Membership Is Easy

The PGSMA is excited to announce that it now can accept credit and debit card payments for membership fees. Please go to our

membership page

to join, renew, or buy a gift membership today. The membership year runs from January 1, 2020 to December 31, 2020. Please help support our programming and mission by renewing or joining now.

---

Need Research Help?

We are available to help you start your journey or get past roadblocks. Be sure to visit our

Research Library page

and find out how the PGSMA may be able to help you.

You may visit the Research Library in person on ​Fridays from 1 - 4 pm at the Polish Center of Discovery and Learning in Chicopee, Massachusetts to browse the collection of genealogical resources or receive help from one of the research assistants.​

Please note that the Research Library is temporarily closed due to COVID.

---